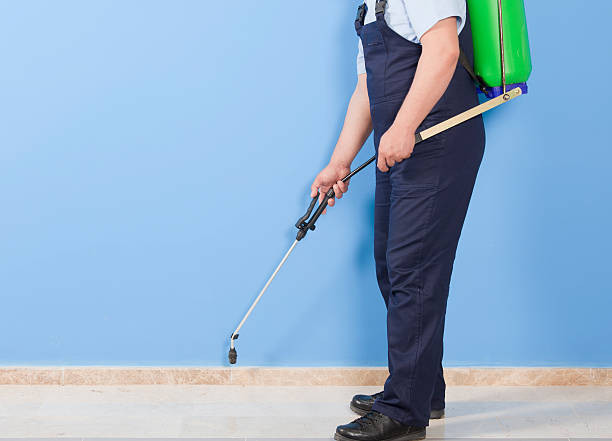 Top 5 Simple but Effective Termite Control Methods
Termites are one of the most notorious vermin in the world. Other than making a place look dirty and unhygienic, they can also cause extensive damage. Building components that have been attacked by termites have to be replaced at a high financial cost. Depending on the type and extent of the infestation, termites can be eliminated in very simple ways. While some techniques require technical assistance, others are so simple that they are do-it-yourself. This article provides advice on how you can get rid of termites in a very simple way.
The first thing you can do is to remove the things that attract termites in the first place. You will mostly find a lot of termites where there is broken or moist wood. To avoid attracting them, make sure that any damaged wood is repaired promptly. Also repair any leaks within the whole house and get rid of all unwanted moisture. You can also replace all your cardboard boxes with plastic or metal ones to avoid attracting termites.
It is possible to control termites using natural methods, without using any chemicals. Once you know the biology and physiology of termites; you can use this knowledge to control them. Termites can be killed by low temperatures, sunlight, water, and nematodes. Low temperatures can be achieved by using liquid nitrogen on their nests. Exposing termites' nests to sunlight or flooding will also get rid of them. If you are dealing with minor infestation you can use these techniques.
Termite baits have been proven to help control termite populations. Normally you will place the baits throughout the premises and use them to attract the hiding termites. The termites are supposed to eat or carry the bait to their nest which will eliminate other termites as well. Only buy the termite baits that have been proven to work and are well rated by users. You can also consult a professional to help you choose a good bait.
If you want to keep termites away from your home, you can build a termite barrier around your entire home. A termite barrier is simply a trench of treated soil around your home. With such a barrier around your home, termites will definitely keep away. The chemicals stay potent for a long time, meaning that your home will be protected in the long term.
Wood treatment is another simple but effective termite control method. This techniques is simple as it involves the application of termiticides or other pesticides on all vulnerable wood. All you need for this technique is the chemical and the time to do the treatment. Again, it is advisable to consult a professional who will help you buy the right chemical and apply the right way. You can use the above methods to control termites and still save some money on it.
The Beginners Guide To Services (Chapter 1)